Subject: A pirate-boat in a tree = a magic treehouse for families !

My wife and I created an ecolodge in 2010 in France near the Bordeaux area. We wanted to offer people the possibility to spend a magic night up in the trees. We found very competent and artistic buiders who designed us four amazing treehouses.



The first treehouse is a pirate-boat and is for families.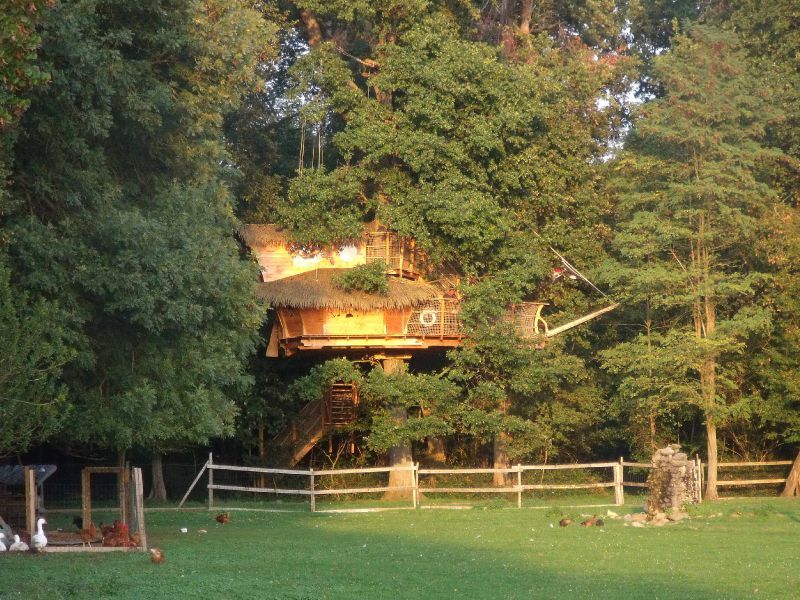 You could watch more pictures on the following link: http://www.sur-un-arbre-perche.com/en/our-tree-houses/fami…

The second treehouse is like a castle in a cedar perched at 11m.



You could watch more pictures of that treehouse on the following link: http://www.sur-un-arbre-perche.com/en/our-tree-houses/coup…
You can watch a video of the construction of that treehouse on: http://www.youtube.com/watch?v=xKWVo4Mu5kg

If you want to discover our others treehouses, we have an English website: www.sur-un-arbre-perche.com/en

We also wrote a small history of treehouses from the Antiquity up to now: http://www.sur-un-arbre-perche.com/en/tree-houses-history

We look forward to hearing your comments about our little treehouses !

Alex and Coralie from France